£40 million fund for green jobs announced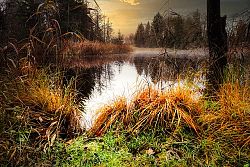 The UK Government has unveiled a new £40 million Green Recovery Challenge Fund to create jobs in nature recovery and conservation to "kick start the nation's green recovery from the coronavirus pandemic" in England.
The fund aims to help charities and environmental organisations carry out work on projects across England to restore nature, tackle climate change as well as create 3000 jobs and safeguard up to 2000 others in areas such as:
protecting species;
finding nature-based solutions to tackle climate change; and
supporting conservation rangers connecting people with the outdoors.
The money for the Green Recovery Challenge fund will be provided by the Nature Recovery Fund with £10 million, and £30 million will come from the Nature for Climate Fund. It is envisaged that this support will create a broad range of long and short-term jobs, such as ecologists, surveyors, nature reserve staff and education workers in environmental organisations, as well as support their suppliers in agricultural engineering, horticulture, equipment and seed supply.
The Government is inviting organisations to bid for the fund and details will be published in due course.
Environment Secretary George Eustice said: "Our ambitious green recovery package will deliver a steady stream of shovel-ready environmental projects, protecting nature at the same time as creating and retaining thousands of new jobs.
"Many of us have become even more appreciative of nature during lockdown and our Green Recovery Challenge Fund will help charities and other organisations employ more people to work on tree-planting, nature restoration and helping the public enjoy the outdoors."