News
Updated Feb 23, 2022
Possible REACH restrictions on the use of PFASs in the EU and UK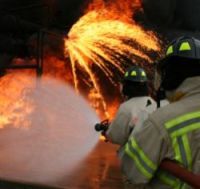 The European Chemicals Agency (ECHA) will be launching a consultation on 23 March 2022 which will seek views on whether the use of per- and polyfluoroalkyl substances (PFASs) should be restricted under Regulation (EC) 1907/2006 on the Registration, Evaluation, Authorisation and Restriction of Chemicals (REACH).
Following a request from the European Commission, ECHA conducted an investigation into the environmental and human health risks posed by PFASs used in firefighting foams. The investigation concluded that the EU-wide restriction for such use is justified as the risks from those substances are not adequately controlled and any releases should be minimised. This suggests, that following the consultation outcome ECHA could propose to include PFASs onto the list of restricted substances in the Full Text of Annex 17 of REACH.
In December 2021, the Health and Safety Executive (HSE) launched a public consultation to determine the risks posed by PFASs and what would be the best approach to protect human health and the environment in Great Britain. However, that consultation did not specifically call to restrict the use of PFASs by including those substances in Annex 17 of Retained Regulation 1907/2006 on the Registration, Authorisation and Restriction of Chemicals (UK REACH). HSE was initially seeking views on the potential hazards of PFASs used for various purposes, including in chemicals manufacturing, surface coatings, lubricants, production of medicines and cosmetics, construction, electronics, heat exchange systems and, ultimately, fire suppression.
Following the outcome of both consultations, provided that there is enough evidence and such measures are seen as feasible, both ECHA and HSE may decide to impose stricter measures on the use of PFASs (particularly for use in firefighting) and add those substances on the restricted substances list in both EU REACH and UK REACH.
For more information on this subject, see: