News
Updated Dec 13, 2019
Sevenoaks successful in hostel enforcement trial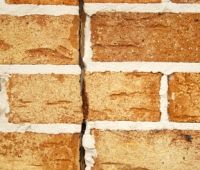 Woolwich Crown Court has fined the owners of a hostel in Swanley £14,000 for failing to comply with two planning enforcement notices.
Sevenoaks District Council issued the owners with a notice that required them to stop using The Convent of Mercy as a hostel. A second notice required the removal of a wooden shed that had been put up without permission.
The owners did not comply with the notice. The building continued to be used as a hostel until March 2018, when the council obtained a closure order from Sevenoaks Magistrates' Court, which came after repeated anti-social behaviour.
Woolwich Crown Court fined the owners £4,000 and £10,000 in costs.
In August this year a man who ran the hostel was fined £15,000 for failing to comply with the planning enforcement notice to stop using the building as a hostel.
Alison Salter, planning team manager at Sevenoaks District Council said that the owners "did not comply with our planning enforcement notices for a number of years. Only by taking action in the courts was it possible to close this unlawful hostel".
She added that the building was not fit to be a hostel and there were numerous reports of anti-social behaviour associated with its tenants. She confirmed that the safety of their residents are top priority and through work across the council, Kent Police, the Fire Service and the Health and Safety Executive (HSE), they were able to bring the owners to justice.
"The £14,000 fine sends a clear message that we will not tolerate people who ride roughshod over the law".