Council become the real Christmas Banners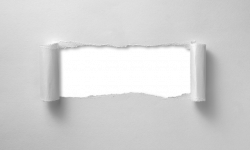 Ten Square Hotel in Belfast took it upon themselves to spread some Christmas cheer, with a banner wishing 'Happy Holidays Belfast'. The humbug Belfast City Council have requested it to be removed, threatening a fine if their requirements are not met.
The hotel in question, situated in the city centre of Belfast, was sent a letter by the council's planning service, stating that their banner was "unauthorised", and was in breach of planning regulations. They gave them until Thursday to bring it down, or risk a fine of £2,500. However, the hotel fought back with defiant and persistent management, stating that if the cost of wishing the people of Belfast a happy Christmas was £2,500, then they were prepared to bear it. Management also offered an alternative solution, to donate the same amount of money to a homeless charity, instead of paying the fine.
In response, the council said they planned to carry out an enforcement investigation, due to there being an advertisement on a listed building. One council member was sympathetic, understanding that the fine was 'over the top', but believed that they had to act fairly on the rules that were put in place. They acknowledged that the matter had not been well received, especially given their efforts to both encourage and develop business. Seemingly a new development, the banners had not been a previous issue in past years, in fact, since 2012 the Loughview Leisure Group (owner of the hotel) had seen no complaints.
The banner was even altered after talks with Coca Cola, worded 'Happy Holidays' instead of Happy Christmas in order to appeal to all. The Group Operations Director of the group, Stephen Carson, has said, "we are not advertising anything, we are not saying you can buy a coke here. It is just Happy Christmas". Adding about the same issues in further locations, he commented, "you walk across the street to Belfast City Hall and the whole thing is covered in banners advertising the market, they have banners all year round advertising their coffee shop, their walking tours".
The letter arrived a couple of days after they put the banner up, accusing them of contravening planning regulations. Councillors have retaliated to the move, some pointing to masked men appearing to free already erect banners that attacked Sinn Fein General Election candidate John Finucane, others at posters who are in support of Soldier F, and finally businesses fined for wishing happy Christmases. The Sinn Fein group leader at Belfast City Council, Ciaran Beattie, is of the mind that it is not fair that businesses are being penalised, whilst no reprimand was placed upon these other attackers.
He said, "I have been contacted by a number of constituents in west Belfast with legitimate businesses who are out there creating employment. They have been issued with these letters threatening them with £2,500 fines because of their advertising banners. But if you stick a scarf over your face and you put an offensive banner up it seems there is a blind eye turned to it. It is not fair on businesses who are out there to earn a living and they are being penalised while masked men can do what they want".
PUP councillor Billy Hutchinson (who sits on the council's licensing committee) has added, "it is a listed building, it is a lovely building, but I would have thought that whether it was a listed building or not you want people in the city centre wishing people a 'merry Christmas'. I thought that is what we wanted to do and that is why we are doing a Belfast agenda". He was a fan of the charity donation, calling it a "lovely idea" - though the difficulty is that money will be in legislation, and that will dictate where that money is to go. This could not be possible to change without a minister present and on board.
In this sense, the sentiment and effort is in the right place, but unfortunately the limitations of the legislation dictate what is to be done with the money.