News
Updated Nov 27, 2020
Government's new plan for Nature Recovery Network for England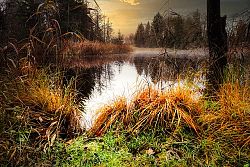 In January 2018 the UK Government published a 25 Year Environment Plan which aims to improve the environment within a generation, setting out ambitious targets, among which is to invest and bring back wildlife-rich places.
Recently, in October 2020 the Government also published a Policy Paper creating a Nature Recovery Network (NRN) in England, which was one of the crucial parts of the 25 Year Environment Plan.
The three main challenges that the NRN aims to address are biodiversity loss, climate change and wellbeing. This policy will be supported by Government organisations, lead by Natural England and DEFRA, as well as sectoral representatives.
Objectives
The main objectives of this new policy that are to be achieved by 2042 are as follow:
restoring 75% of protected sites (including freshwaters) to a favourable condition which will allow nature to thrive;
create or restore 500,000 hectares of additional wildlife-rich habitat outside of protected areas;
recover threatened and iconic animal and plant species by providing more, diverse and better-connected habitats;
support work to increase woodland cover; and
achieve a range of environmental, economic and social benefits, such as carbon capture, flood management, clean water, pollination and recreation.
The NRN will be set up by using mapping and data, especially Local Nature Recovery Strategies (due to be introduced in the new Environment Bill), creating partnerships and integrate goals for nature with funding streams and land management duties.
The Environment Bill, once it becomes law, will support the development of the NRN and will set at least one legally binding biodiversity target, establish spatial mapping and planning tools to identify existing and potential habitats for wildlife, as well as create duties and incentives, including mandatory biodiversity net gain.
For more information on this subject, see: