News
Updated Nov 18, 2016
UK signs Paris Agreement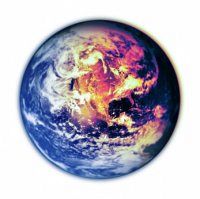 The UK has become the 111th country to officially ratify the Paris Climate Agreement, which aims to avoid the destructive effects of climate change by cutting carbon emissions. It is the world's first comprehensive agreement on this issue.
Foreign Secretary, Boris Johnson, signed the pact in London on Thursday, after a Parliamentary deadline passed the previous day with no objections raised.
The Agreement has been under scrutiny in recent days, in the wake of the election of Donald Trump who has described climate change as a hoax. The US President-elect promised to re-instate the coal industry in the US and withdraw from the Paris deal, even though the US have already ratified it.
However, this move from the UK Government suggests that the shift in power in the US won't divert the UK from its climate change targets.
The Paris Agreement commits countries to taking action to hold temperature rises to well below 2C above pre-industrial levels, and to try to stabilise emissions at a level which would see a temperature rise of no more than 1.5C.
Barry Gardiner, Shadow Minister for International Climate Change, said: "This strong signal of the UK's commitment to international co-operation on climate change is even more important following the US election. The UK Government must now show their commitment through climate action on the ground.
"We face a 47% shortfall to meet our 2030 climate target."
This is a view echoed by Climate Minister, Nick Hurd, who commented: "The UK is ratifying the Paris Agreement so that we can help to accelerate global action on climate change and deliver on our commitments to create a safer, more prosperous future for us all.
"We are going to use this positive momentum to grow the UK low-carbon sector, which is already worth over £46bn, as we continue to provide secure, affordable and clean energy to our families and businesses."