News
Updated Jan 27, 2021
New Waste Management Plan for England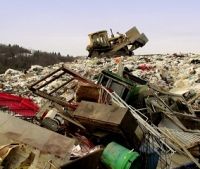 A long-awaited new Waste Management Plan for England has been published on 27 January 2021.
The Waste (England and Wales) Regulations SI 2011/988 require the Government to produce a Waste Management Plan for England (WMPE) at least every six years. The previous plan was published in 2013 and the new plan was long overdue.
The new WMPE does not introduce any new policies or plans for England, its only aim is to bring all current waste management policies under one national plan, which, taken together, aim to protect the environment and human health by preventing or reducing the generation of waste, the adverse impacts of the generation and management of waste, and by reducing overall impacts of resource use and improving the efficiency of such use.
Waste management
The plan reflects on the Government's ambitious commitments to recycle at least 65% of municipal waste from households and businesses by 2035 with only 10% being sent to landfill. The Government is considering also introducing targets for resource efficiency and waste reduction.
Energy from Waste
In the new plan DEFRA aims to improve the efficiency of energy from waste (EfW) plants by encouraging the use of heat those plants produce. Also, the Government aims to "substantially" increase the number of EfW that are recognised as achieving recovery (R1) status, and ensure all future EfW plants achieve recovery status. The Government believes that the EfW plants have a great role to play in decarbonising the country by using the heat produced by those plants to use in heat networks.
Landfill
The main focus is to divert waste suitable for recycling or other recovery away from landfill and work towards eliminating food waste being sent to landfill by 2030. However, DEFRA recognises that in certain circumstances landfill remains the best, or least worst, option, for example, inert waste or some hazardous waste (such as asbestos) is best disposed of in landfill as it is viewed as the most efficient and environmentally viable option.
Extended Producer Responsibility and packaging waste
The Extended Producer Responsibility (EPR) is an approach that requires the responsibility of producers of products and packaging to be extended to the post-usage stage, which aims to encourage the producers to create products that are easier to be reused or recycled. Alongside stakeholders, the Government considers EPR to be a crucial tool in moving waste up the hierarchy and stimulating growth in the secondary materials markets.
Collection of waste
The Government supports comprehensive and frequent collections of municipal and recycling waste and is seeking options to increase recycling from households and businesses to support achieving the target of 65% recycling for municipal waste by 2035.
The Government is committed to separate collections of food waste (which is currently up to the discretion of local councils), set out in the Environment Bill. In addition, the Environment Bill would also require waste collection authorities to separately collect garden waste from households.
For more information on this subject, see: