High Court approves Bristol Airport expansion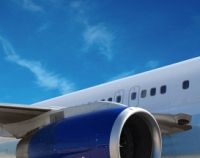 On 31 January 2023 campaigners, Bristol Airport Action Network (BAAN), had their legal action to halt the expansion of the airport dismissed.
The expansion, which would see the airport increase its capacity from 10 million to 12 million passengers each year, was originally dismissed by North Somerset Council because of its environmental impact.
However last year a panel of Planning Inspectorate inspectors overruled the decision and allowed the expansion because of its economic benefits. BAAN had suggested that these inspectors were wrong to disregard the environmental impact of the expansion.
Lord Justice Lane acknowledged the seriousness of the climate emergency in his decision, noting how recent COP27 was, but concluded that the panel had acted lawfully in their judgment that carbon emissions caused by the expansion would not have an impact on the Secretary of State's ability to meet their obligations under the Climate Change Act 2008.
Carla Denyer, a Bristol City councillor tweeted about the decision: "This is a devastating outcome. It tramples on local democracy and would mean 1000s of extra flights producing a million tonnes of CO2 equivalents every year".
She added that BAAN will be trying to take the case to the Court of Appeal.
A spokesperson for Bristol Airport said: "Bristol Airport welcomes the High Court Judge's decision to dismiss the claim and uphold the planning permission to increase Bristol Airport's capacity from 10 million to 12 million passengers per annum".
"The decision is excellent news for our region's economy, allowing us to create up to 5,000 new jobs, deliver more international destinations for the South West and South Wales, and invest hundreds of millions of pounds improving the customer experience. We will do this while working towards our ambitious target of net zero carbon operations by 2030 and we look forward to working with stakeholders and the community to deliver our vision to be everyone's favourite airport".