Government's progress "painfully slow" on protecting the environment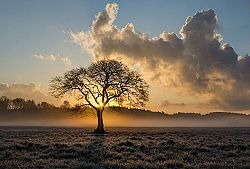 The UK Government has been criticised by the Public Accounts Committee for a "painfully slow" progress towards protecting the environment.
The spending watchdog pointed out that the first pledges to improve the natural environment within a generation were made almost ten years ago, however, no drastic improvements were made. The Committee also criticised the lack of coherent long-term or interim objectives in the 25 Year Environment Plan, which was published in 2018.
A statement made by the Government said that significant progress had been made and its Environment Bill would be "transformative". However, that is yet to be seen, as the Bill was recently delayed again.
The Committee also pointed out that DEFRA has the responsibility for the environmental policy, but not the clout to hold other departments accountable or manage trade-offs between policy areas. Speaking to the BBC, the Committee's chairwoman, Labour MP Meg Hillier said: "If the Prime Minister is serious about protecting the environment, the issue needs to be owned by the whole Government."
The report also criticised the funding that has been pledged for environmental protection, and the Government does not have a good grip on the total costs required to deliver its environmental goals. The committee recommends that DEFRA and the Treasury should work together to:
establish what skills gaps exist, across the key delivery partners and sectors, which are likely to inhibit the Government's progress in achieving its environmental ambitions;
where there are such gaps, develop a realistic plan to close them; and
assess the impact of targeted interventions such as the Green Recovery Challenge Fund on safeguarding 'green' jobs; and

alongside the next Comprehensive Spending Review, the Treasury

should publish analysis showing how the full value of environmental

impacts has been taken into account and the impact of

spending decisions on meeting the Government's long-term environmental goals.