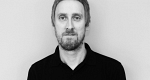 All Bark: new proposals for environmental watchdog
PRESS INFORMATION
All Bark: new proposals for environmental watchdog
27 June 2018
It's essential that any new environmental watchdog can genuinely hold the government to account after Brexit, writes Cedrec's Neil Howe.
As the UK's exit from the EU continues to be negotiated, we are starting to gain some insight into how the country's environment will look post-Brexit. The latest glimpse comes from the UK government's consultation on Environmental Principles and Governance after EU Exit. Running until August 2018, the consultation proposes the creation of an independent watchdog to hold the government to account for the policies and decisions it makes on environmental protection.
Currently, the European Commission, supported by the European Environment Agency, monitors the implementation of EU environmental legislation across member states. Where necessary, cases of non-compliance are brought to the European Court of Justice to ensure appropriate application of the law.
Addressing the issues
Once the UK leaves the EU, it will need an independent body to take over the monitoring of the UK government, in place of European jurisdiction. The consultation attempts to address this, by examining:
The current environmental principles in international and EU law, and how they can be implemented into domestic policy and a legal framework through a new policy statement
The creation of a new watchdog to hold the government accountable for the environment, including the development and implementation of policies
The role of the watchdog in the wider environmental context, and how it will work with the government and other authorities, such as the Environment Agency and Natural England.
Long time coming
Proposals for a new environmental watchdog were first suggested by environment secretary Michael Gove in November 2017. Amid concerns that the environmental legislation enshrined in EU law could be lost, and that the UK would be prepared to relax environmental policies post-Brexit, he suggested creating a "green Brexit" in which the environment would have a powerful voice. However, the suggested consultation did not materialise – something that has been picked up on by the House of Lords in its ongoing scrutiny of the EU Withdrawal Bill.
Modest proposals
Several months on, we finally saw some initial published proposals, although they appeared to reflect current governmental divisions; It was a compromise. There would be a new watchdog, but it would be without any real power. No means to initiate legal action against the government. No obligation to continue to operate key environmental elements, such as the precautionary and 'polluter pays' principles. Nothing to do with climate change. 'Holding the government accountable' wouldn't mean taking it to court if it flouts environmental standards; it would mean serving it with 'advisory notices' that request compliance and identify corrective actions
House rules
Initially, criticism of the proposals came from environmental campaigners, who almost universally condemned them; more recently, the Houses of Parliament have increased political scrutiny around the proposals. On 13 June, during an intense session on the EU Withdrawal Bill, the Commons passed an amendment by 320 votes to 296 that ensure the watchdog will have the power to take "proportionate enforcement action – including legal proceedings if necessary". There were also reassurances that existing EU environmental principles would be set in primary legislation.
However, its powers would be limited to central government, and not public bodies like local authorities and the Environment Agency. Despite the amendments, it still means the UK will have less protection than it currently has.
Mind the gap
In a time of uncertainty for our profession, concrete proposals on filling the environmental 'governance gap' once the UK exits the EU are a positive step. However, it seems doubtful that, in its proposed form, the new environmental watchdog will be able to do the task that has successfully been carried out by the European Commission and the European Court of Justice. Gove claimed the watchdog would have "real bite" – but without the power EU authorities currently enjoy, it lacks teeth. It's essential that any new body can genuinely hold the government to account in the same way that European institutions have been able to do in the past.
At a glance:
North East-based Cedrec takes legislation from the UK and Europe and makes it easy to understand.
Specialising in both subscriptions and as consultants, they can help you if you have a management system like ISO 14001, ISO 50001, or OHSAS 18001 in place, or you're working towards one.
Cedrec's online system is updated daily as new legislation and policy comes in. As a subscriber, customers can locate and access all the information required using a user-friendly structure, clear menus and custom-built search engine.
A one-to-one consultancy service covers key aspects of management systems including registers of legislation, gap analysis, aspects and impacts and even desk research.
Cedrec Environment: Cedrec Environmental provides Plain English information to stay up-to-date with ever changing environmental law and its implications. Cedrec Environment is beneficial to all organisations but especially those seeking to gain or maintain accreditation to ISO 14001 or similar environmental management systems.
Cedrec Safety: Arranged in an accessible format, Cedrec Safety provides a constant source of reference and assurance for all industries. This includes summaries, amended full text, ACOPs and Guidance for both members and non-members of IOSH.
Cedrec Planning: Offering advice and guidance to individuals, companies and organisations who are seeking planning permission for development projects to navigate the minefield of ever shifting UK planning law.
Cedrec Energy: If energy is one of your main costs and concerns, Cedrec Energy is for you. It provides you with a subject specific focus, and will be a crucial part of your ISO 50001 framework.
Cedrec Training: Cedrec Training offers a range of courses and workshops, suitable for all levels of experience and responsibility.