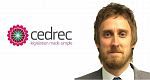 Deregulation Act could increase risk of negligence and accidents
PRESS INFORMATION
15 September 2015
Deregulation Act could increase risk of negligence and accidents
The recent changes to the Health and Safety at Work Act 1974 to reduce bureaucracy for the self-employed may lead to workers taking unnecessary risks in the workplace, endangering themselves and others. That's the opinion of North East-based legislation analysts Cedrec.
Neil Howe, senior legal author for Cedrec, said: "The changes to the Health and Safety at Work Act 1974 for self-employed workers poses challenges for employers and workers equally. It is likely that some confusion and unintended negligence will occur when individuals aren't able to assess either if the new exemption affects them; or whether the work they are participating in causes risk of harm to others."
The Government claims these amendments will formally exempt 800,000 people from safety regulation and will save businesses hundreds of thousands of pounds a year in compliance costs. This change has been portrayed as a sensible way of relieving the self-employed from an unnecessary 'nanny state' legislative and administrative burden, requiring self-employed workers to look after their own health and safety.
With commercial pressures forcing workers into taking risks to win and retain contracts, the danger is that poor health and safety practices may become contagious, affecting the behaviour of other workers working on the same site, who may feel that they need to work in the same way to protect their jobs.
Under Section 1 of the Deregulation Act 2015, the Government has amended section 3(2) of the Health and Safety at Work Act 1974 (HSWA), which imposed a general duty on the self-employed to protect themselves and others from risk to their health and safety.
The revised HSWA now states duty lies with self-employed workers only when their undertaking is one of a 'prescribed description' such as agriculture, construction, quarrying, mining, offshore work or high-risk chemical sites; or where they carry out an activity which may pose a risk to the health and safety of other persons. Although statistics show a decline in fatal injuries year on year, HSE figures for 2012-13 alone show there were 148 fatalities in these industries, with 49 being self-employed workers.
In other 'low-risk' situations, the self-employed person will have no duty to ensure their health and safety including any obligation to carry out a risk assessment under the Management of Health and Safety at Work Regulations 1999.
Furthermore, the deregulation will not apply to self-employed workers whose activity poses a risk to other people. However, that risk is to be assessed by the self-employed worker themselves, with the inherent danger of miscalculation or errors of judgement.
There has been much criticism of the changes, particularly from trade unions who have voiced concerns over a lack of clarity and change in rules could lead to confusion between contractors, ultimately placing people at unnecessary risk.
However, the change in legislation does have some unexpected benefits. The Sikh community, in particular the Sikh Council UK, have long campaigned to close the loophole that prevented Sikh's from working in lower-risk sites such as warehouses and factories without safety headgear, allowing the wearing of turbans; but allowed Sikh's to forego safety headgear in high-risk occupations such as on building sites.
The new legislation stipulates that turban-wearing Sikh's will no longer be required to wear safety headgear in any workplace, allowing for more job opportunities for the Sikh community. The legislation also extends the limitation on liability for employers in the construction industry who allow turban-wearing Sikh's not to wear safety headgear.
Neil Howe added: "Clearly, the new legislation will bring some benefits, particularly to members of the Sikh community who will see their employment opportunities improved. However, the intention to simplify administration and bureaucracy surrounding health and safety in the workplace may do more harm than good and lead to a spike in accidents, injuries and even fatalities to self-employed workers and their colleagues.
"Companies must ensure that sensible and consistent working practices are applied and adhered to in all work places, and that the new changes don't lead to a culture of haphazard and inconsistent safety rules and practices between full employee's and self-employed workers."
More at www.cedrec.com
-Ends-
Media enquiries: James Dunbar, MHW PR Ltd. Tel: 0191 233 1300. Fax: 0191 233 9530. Email james@mhwpr.co.uk
Notes to editors
About Cedrec
Cedrec specialises in providing public and private sector organisations with help and advice in understanding, interpreting and complying with environmental and safety legislation. The company offers a range of specialist consultancy and subscriptions services. At a glance:
Sunderland-based Cedrec takes environmental and safety legislation from the UK and Europe and makes it easy to understand.
Specialising in both subscriptions and as consultants, they can help you with legal compliance if you have a management system like ISO 14001 or OHSAS 18001 in place, or you're working towards one.
Cedrec's online system is updated daily as new legislation and policy comes in. As a subscriber, customers can locate and access all the information required using a unique structure, clear menus and custom built search engine.
A one-to-one consultancy service covers key aspects of management systems including legislation compliance reviews, registers of legislation, gap analysis, aspects and impacts and even desk research.
Environmental legislation: Cedrec Environmental provides plain English information on legislation to enable subscribers to understand and stay up-to-date with ever changing environmental law and its implications. Cedrec Environmental is beneficial to all organisations but especially those seeking to gain or maintain accreditation to ISO 14001 or similar environmental management systems.
Health and Safety legislation: Arranged in an accessible format, Cedrec Health & Safety provides a constant source of reference and assurance for all industries. This includes summaries, amended full text, ACOPs and Guidance for both members and non-members of IOSH.