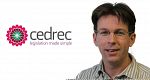 Press Release: EA website closure
PRESS RELEASE
April 3rd 2014
Legislation expert says Environment Agency website closure 'short-sighted'
'Noddy-style' language lacks detail
Plans to close the Environment Agency website have been branded 'shorted-sighted' by specialists in environmental and safety legislation, Cedrec.
Cedrec's environment and safety consultant Richard Clarke was commenting on the Environment Agency's decision to shift its web content to http://www.gov.uk/environment-agency before closing its website later this month (8 April).
Although it has been known for some time that various services and websites were starting to merge onto the Government's website GOV.UK, the Environment Agency is set to become the latest casualty – a move Cedrec believes will cause problems.
"It's no great surprise the Environment Agency's website is stopping," said Richard Clarke, "but nonetheless it might be seen as a short sighted move, particularly as it'll be of concern that the online content of such an important organisation could potentially become diluted and lost amid the problems and confusion of a one-stop site.
"The amount of advice and guidance the Agency provided to businesses was phenomenal, covering areas like your waste duty of care responsibilities to how to comply with your environmental permit. These were often detailed, technical documents, coupled with best practice measures.
This is now going to change adds Richard Clarke: "Actual documents will no longer be available, only stripped down, basic online content. It will be very hard to tell what has been updated or changed.
"We have concerns that the Government has tried to simplify things too much, and that those writing the web pages just don't have the knowledge or experience required.
"Coupled with Government plans to cut jobs within the Agency by 1,550, it just makes it harder and harder to get meaningful and accurate advice.
"David Cameron made a big statement back in January about getting rid of legislation through the Red Tap Challenge – some 3,000 rules were mentioned, with 380 pages on waste management – this was deliberately misleading.
"We work with legislation every day, and no waste Acts or Regulations are being revoked. What he was referring to was removing guidance. At the same time he proudly announced that by 2015, Defra will have slashed 80,000 pages of their environmental guidance.
Richard Clarke says guidance that environmental managers nationwide use every day to make sense of legislation and their legal requirements could disappear or become too diluted.
"How can a document that explains how legislation applies be considered Red Tape? And how can scrapping such guidance help businesses deal with their legal obligations?" he says.
"We've already seen concerns from practitioners over the low standard of information available on GOV.UK and the "Noddy-style" language it uses. The recent advice on the January 2014 waste carrier changes are a good example, it's just too simplistic that it doesn't give you the information you need.
He goes on to add that the registers of lower and upper tier waste carriers direct people to different websites, so it's hardly the one-stop shop for information the Government is promoting, adding:
"The very fact that they are archiving existing and current guidance suggests they themselves don't have that much faith in the new system."
Cedrec specialises in providing public and private sector organisations with help and advice in understanding, interpreting and complying with environmental and safety legislation. The company offers a range of specialist consultancy and subscriptions services. More at www.cedrec.com
Photocaption: Cedrec's Richard Clarke forecasts confusion following closure of the Environment Agency's website
ENDS
Note to editors
Sunderland-based Cedrec takes environmental and safety legislation from the UK and Europe and makes it easy to understand.
Specialising in both subscriptions and as consultants, they can help you with legal compliance if you have a management system like ISO 14001 or OHSAS 18001 in place, or you're working towards one.
Cedrec's online system is updated daily as new legislation and policy comes in. As a subscriber, customers can locate and access all the information required using a unique structure, clear menus and custom built search engine.
A one-to-one consultancy service covers key aspects of management systems including legislation compliance reviews, registers of legislation, gap analysis, aspects and impacts and even desk research.
Environmental legislation: Cedrec Environmental provides plain English information on legislation to enable subscribers to understand and stay up-to-date with ever changing environmental law and its implications. Cedrec Environmental is beneficial to all organisations but especially those seeking to gain or maintain accreditation to ISO 14001 or similar environmental management systems.
Health and Safety legislation: Arranged in an accessible format, Cedrec Health & Safety provides a constant source of reference and assurance for all industries. This includes summaries, amended full text, ACOPs and Guidance for both members and non-members of IOSH.
Reader enquiries: Cedrec Information Systems Ltd, Business and Innovation Centre, Sunderland Enterprise Park (East), Wearfield, Sunderland SR5 2TA. Tel: 0191 516 6124 or www.cedrec.com
Media enquiries: Andy Bruce, MHW PR Ltd. Tel: 0191 233 1300. Fax: 0191 233 9530. Email andy@mhwpr.co.uk