BNG introduction delayed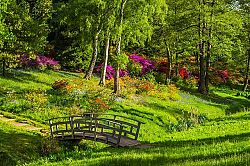 The Government has announced a short delay to the planned introduction of Biodiversity Net Gain (BNG), so it will no longer happen in November. The Government is, nevertheless, still committed to the policy and has announced that BNG will be implemented from January 2024 when building new housing, industrial or commercial developments, April 2024 for for smaller sites and some point in 2025 for Nationally Significant Infrastructure Projects (NSIPs).
To supplement this new timetable, guidance will be published by the end of November alongside new regulations, a statutory biodiversity metric, a draft biodiversity gain plan template and the Habitat Management and Monitoring Plan template.
The BNG provisions will be added to the Town and Country Planning Act 1990 by the Environment Act 2021, as soon as the amendment is commenced by the Government. The provisions are designed to ensure that developers leave the natural environment in a better state than it was before development. Developers can make on-site and off-site improvements to biodiversity to ensure that the environment is 10% better off than it was before the development began. Any biodiversity gain will be measured against a biodiversity value which is calculated in accordance with a biodiversity metric.
However, in a week where several Government environmental projects have been watered down or delayed, it seems the introduction of BNG is now part of the delays, albeit a small delay. It is not the only environmental policy connected to development that is under the spotlight either, with the Government keen to scrap nutrient neutrality pollution rules that is, according to the Government, delaying housebuilding.
The initial announcement of a delay attracted some concern from the likes of the Wildlife Trusts and the UK Green Building Council who both spoke out against the delay of BNG, with the latter stating that the delay would "hurt green businesses and development".
Neil Jefferson, from the Home Builders Federation, clarified that although developers are embracing the idea of BNG, the actual implementation would "not only prohibit local authorities' abilities to effectively manage this new requirement but inevitably lead to further delays in the planning process".
There has been a concern from very early on in the development of the policy about whether local authorities will have the required resources to manage this. This has led to a call from the Local Government Association (LGA) for the Government to confirm what funding local authority planners will be given once BNG actually becomes law. This is important, especially following a Royal Town Planning Institute (RTPI) survey which showed that over 60% of public sector planning departments could not confirm they had the resources needed to deliver BNG.
As the same time, Darren Rodwell of the LGA has said that councils need certainty over a start date for BNG alongside essential guidance and a clear timetable of funding, and that further delays might affect the ability of councils to implement BNG.
For more information see: