News
Updated Aug 31, 2022
UK BAT Conclusions to replace current European BAT system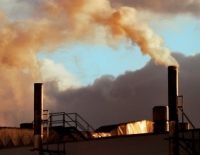 On 30 August 2022, the Department for Environment, Food and Rural Affairs published a new policy paper which will establish a new regulatory framework to replace the European Best Available Techniques (BAT) originally developed under Directive 2010/75/EU on industrial emissions (IED).
Originally, BAT was developed and applied across the EU in the form of BAT Conclusions (BATC). In relation to Brexit, BATC developed before the UK's exit from the EU and continues to have effect in the UK through the provisions set out in the European Union (Withdrawal) Act 2018.
However, the UK no longer needs to meet the requirements of any new EU BATC developed after Brexit.
The new policy paper, therefore, sets out a new framework that aims to improve industrial emissions and protect the environment through the introduction of a UK BAT regime.
The new framework will see the UK Government as well as Devolved Administrations in Scotland, Wales and Northern Ireland collaborating on producing new BAT Conclusions that will be applicable across the UK.
According to a Governmental press release, a new structure of governance will be set up, with a new independent body in the form of Standards Council and the Regulators Group, consisting of government officials and expert regulators from all UK nations. A new UK Air Quality Governance Group will also be established to oversee the work of the Standards Council and the delivery of the requirements under this new framework.
The policy paper sets out that draft UK BAT Conclusions (UK BATC) will be published in the form of consultation and available to comment on. When UK BATC is agreed upon after the consultation, it will be published as a statutory instrument. The new UK BATC will be used as a basis for setting out the conditions for environmental permits.
The first four sectors that can expect new UK BATC to be developed are:
ferrous metal processing - galvanising;
ferrous metals processing - forming;
textiles; and
waste gas treatment in the chemicals sector.
For more information on this subject, see: