New fire safety requirements in force at planning stage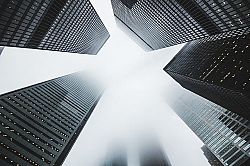 All planning applications made after 1 August 2021 for high-rise residential buildings or buildings containing educational accommodation in England must now include a fire statement. This covers all such buildings which are 18 metres or more in height or which contain seven or more storeys.
A fire statement must include details about the fire safety design principles, concepts and standards that will be applied to:
the creation of such buildings;
the development of existing buildings which fall under scope; or
development within the curtilage of such buildings.
The new requirement, known informally as planning gateway one, ensures that fire safety is considered from the outset of the planning stage. In order for such high-rise residential buildings to obtain planning permission, the plans must show that they have been designed with fire safety in mind. This includes a consideration of site layout and how access is provided for fire engines.
However, there are some exemptions to this requirement. For example, a fire statement is not required if the application is only for outline planning permission, or if there will be a material change of use where the proposed use of the building will no longer fall under scope for a fire statement.
Local planning authorities are required to seek specialist advice on relevant applications from the Health and Safety Executive (HSE) before a decision is made on the application. However, it is expected that when the Building Safety Bill receives Royal Assent, the new Building Safety Regulator created as a result might begin to oversee a new safety regime for high-rise residential homes.
Peter Baker, Chief Inspector of Buildings at the HSE, said "The introduction of planning gateway one is an important milestone in the journey to radically reform building safety so that residents are safe, and feel safe, in their homes. It will ensure that fire safety is considered from the very beginning of a building's life and that developments benefit from integrated thinking on fire safety. The Health and Safety Executive is now a statutory consultee for planning applications involving relevant high-rise residential buildings and will apply risk-based fire safety knowledge and expertise to evaluate planning applications. This will enable local planning authorities to make sound and informed decisions."
These changes come as a result of the tragic Grenfell Fire in 2017 and the subsequent review into building regulations and fire safety led by Dame Judith Hackitt.
For more information, see the:
Town and Country Planning (Development Management Procedure) (England) Order SI 2015/595;