News
Updated May 20, 2022
Government lacking action to deliver 25 Year Environment Plan - OEP report reveals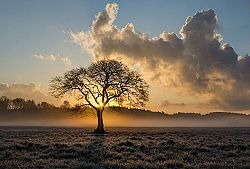 A new report published by the Office for Environmental Protection (OEP) is the first assessment of the Government's actions in delivering the 25 Year Environment Plan, which was published in 2018.
The 25 Year Environment Plan specifies a wide range of environmental goals with legally-binding targets that must be achieved within a certain timeframe, in particular, to deliver clean air and water, improve biodiversity, reduce the harm caused by floods and drought and address the resource efficiency issues. The overarching idea of the Government was to be the first generation to leave the environment in a better state than it was.
Unfortunately, according to this report, the current policies provided by the Government fall short in addressing urgent issues, such as halting biodiversity decline or reducing air and water pollution. Since 2018 there was little or no progress in improving the environment and the tipping points, where certain events of environmental damage can trigger catastrophic changes, could be unavoidable with the current lack of action.
The report emphasises the need for urgent action, and identified six building blocks that the UK Government must focus on to achieve a positive change, which involve:
understanding the environmental drivers and pressures;
creating a vision;
setting targets;
coherent strategy and policy;
governance; and
monitoring, assessing and reporting.
Dame Glenys Stacey, the chair of OEP in her foreword said: "We urge Government to be resolute and set, and embed, a clear and determined vision across all of Government. It should set ambitious targets to address the most important issues for each environmental goal. These should be underpinned with effective strategy, policy and delivery mechanisms; and strong leadership, better governance and effective monitoring.
"We press Government to aim high, to act with greater expediency, to plan well for a sustainable environment, and to give this crisis the priority it needs. With a policy statement on environmental principles coming into force, statutory environmental targets soon due, and the prospect of a new EIP ahead, Government has an unprecedented opportunity to effect lasting change. It must not waste it."
For more information on this subject, see: