News
Updated Mar 12, 2021
Environmental principles Consultation launched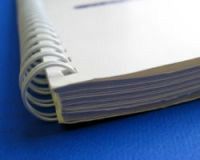 Even though the passage of the landmark Environment Bill through Parliament is currently temporarily delayed, the Department for Environment, Food and Rural Affairs (Defra) has launched a Consultation on a key provision of the Bill itself.
The Environment Bill requires the Secretary of State to prepare a Policy Statement on environmental principles, explaining how key environmental principles should be interpreted and applied by Ministers when making policies.
Those principles are:
integrating environmental protection into policy making;
preventative action to avert environmental damage;
the precautionary principle;
environmental damage should, as a priority, be fixed at source;
the polluter pays principle.
The Draft Policy Statement, which is the subject of the new Consultation, aims to integrate these principles across all Government departments and ensure that Ministers understand how to interpret and apply these principles across a range of policy areas. This is because Defra believes that it is vital that potentially damaging impacts, or opportunities for environmental benefit, should be addressed early in policy development wherever possible.
Environment Secretary George Eustice said, "We want to embed the environment in the design, development and delivery of the Government's work," adding "our environmental principles are essential, and will ensure that ministers across Whitehall are guided to not just protect the environment, but tackle problems at their origin."
Responding to the launch of the Consultation, director of policy and external affairs at IEMA, Martin Baxter, said "Embedding environmental principles into the policy development framework is a key piece of environmental governance and must be aligned with the long-term targets and statutory environmental improvement plan in the Environment Bill."
"This is an important opportunity to enhance environmental accountability and to weave a green thread through Government policymaking."
All those wanting to comment on the Consultation can do so up until 2 June 2021.
For more information, see the