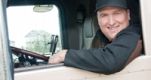 Lone workers and violence - what can be done about it?
PRESS INFORMATION
Lone workers and violence - what can be done about it?
21 July 2017
As many as 150 lone workers are attacked every day, according to statistics from the British Crime Survey. Legal compliance experts Cedrec look at how employers and employees can protect themselves as they go about their duties.
It's an accepted fact that, regardless of the risk of the job, lone working can be a dangerous business, with the main risk being sudden illness or accident. Yet, violence against those working alone has hit shocking numbers, with intruders, threats, verbal abuse and physical abuse becoming commonplace.
So, what can employers and lone workers do to avoid such dangerous and unsettling circumstances?
Employers are advised in HSE INDG73 they should ensure they assess the risk of violence. Actions if a risk has been identified include making alternative arrangements, using additional staff or employing security agencies to provide support where it is deemed necessary.
Offering training in conflict resolution, minimising the risks to the employee (such as reducing the need to carry expensive equipment or goods), as well as enforcing a communication policy, where the lone worker must report to base at set intervals, along with providing communication devices, such as mobile phones, are also solutions offered to lessen the risk.
ENDS
Media contact: Amy Batch (amy@cedrec.com) 0191 490 6700.
More about Cedrec: Cedrec is an online comprehensive legislative resource for Environment, Safety, Planning and Energy legislation. Established in 1994, and regarded as one of the most accessible information sources in the market, Cedrec makes legislation simple.
At a glance:
Cedrec, based in the North East, takes environmental, planning and safety legislation from the UK and Europe, and makes it easier to understand.
Specialising in both subscriptions and consultancy, they can help you with legal compliance if you have a management system such as ISO 14001, OHSAS 18001 or ISO 50001, or if you're working towards one.
Cedrec's online system is updated daily as new legislation and policy comes in. As a subscriber, customers can locate and access all the information required using a unique structure, clear menus and Cedrec's custom-built search engine.
A one-to-one consultancy service covers key aspects of management systems including legislation compliance reviews, registers of legislation, gap analysis, aspects and impacts and even desk research.
Cedrec Environment: Cedrec Environment provides Plain English information to stay up-to-date with ever changing environmental law and its implications. Cedrec Environment is beneficial to all organisations but especially those seeking to gain or maintain accreditation to ISO 14001 or similar environmental management systems.
Cedrec Safety: Arranged in an accessible format, Cedrec Safety provides a constant source of reference and assurance for all industries. This includes summaries, amended full text, ACOPs and Guidance for both members and non-members of IOSH.
Cedrec Planning: Offering advice and guidance to individuals, companies and organisations who are seeking planning permission for development projects to navigate the minefield of ever shifting UK planning law.
Cedrec Energy: If energy is one of your main costs and concerns, Cedrec Energy is for you. It provides you with a subject specific focus, and will be a crucial part of your ISO 50001 framework.
Cedrec Training: Cedrec Training offers a range of courses and workshops, suitable for all levels of experience and responsibility.