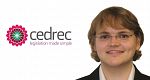 Planning changes in the air
PRESS INFORMATION
Planning changes in the air
4 January 2016
Steven Pearson, planning consultant and legal author at legislation analysts Cedrec, discusses the implications of recent changes to UK planning law...
In May 2015, the government used the Queen's Speech to outline their aim to increase housing supply in England and Wales. Fast forward five months and those aims are beginning to come to fruition through the Housing and Planning Bill, which was introduced into the House of Commons on 13 October 2015 and will work its way through Parliament in the coming months.
The government's commitment to promote new housing development is admirable. After all, the explanatory note to the Bill explains that when the financial crisis hit, housebuilding in England fell to its lowest point in the post-war era. It outlines that in the 2014-15 financial year, around 125,000 new homes were completed in England, which is not enough to keep up with existing demand.
The passing of the Self-build and Custom Housebuilding Act 2015 in March began the process of promoting housebuilding through the legislative framework.
The Act will require local planning authorities to keep a register of those wanting to commission their own home. It also requires the authorities to bear the register in mind when carrying out their duties. The new Bill also proposes further planning reforms aimed at facilitating more house building.
Proposed amendments include introducing new planning laws to promote the building of starter homes. Of particular note is the potential introduction of new planning regulations. These provisions will require local planning authorities in England to create a so-called 'register of brownfield land' which would show previously developed land in any given area that is suitable for housing development.
When combined with the other provisions of the Bill, which aims to give the Secretary of State power to grant planning permission in principle for land allocated in the brownfield register, a brighter outlook is on the horizon for those wanting to build houses.
While the new Bill seemingly aims to use the planning system in order promote housebuilding, it does not necessarily mean that the revised planning framework will result in more homes being built; at least certainly not in the short term.
Perhaps there is an assumption that if a developer has obtained planning permission for homes, then the development will naturally follow. However, this doesn't seem to be the case. A Local Government Association (LGA) press release in August 2013 stated that 400,000 homes which had been granted planning permission in England and Wales had, at that point, yet to be built. More recently, chief executive of the Royal Town Planning Institute, Trudi Elliott, confirmed that although permissions for homes rose to 261,000 in the past year, only around 125,000 homes were actually completed.
In addition, it has been well documented that when the financial crisis hit, the construction industry suffered. Perhaps it is no coincidence, then, that the number of new homes being built in that period dropped. Certainly the August 2013 LGA press release suggested that funding should be looked at, "rather than further meddling with the planning system".
Even though the LGA's statement was two years ago, it still seems that the planning system is being made a scapegoat for the lack of new development. Perhaps the solution to the problem is to look at the planning system alongside the ability of developers and local authorities to cope with the financial strains of undertaking a new housing scheme.
That being said, any simplification of planning legislation is a bonus. If the number of new homes in England gradually increases, once the Bill passes into law, it will be a welcome change not only for future home owners but for the developers wanting to build new homes. However, there are more issues at play, and it will be extremely interesting to see if altering the planning system will have an impact on the number of new homes built.
ENDS
Media contact: Amy Batch (amy@cedrec.com) 0191 490 6700 (ext. 6709).
More about Cedrec: Cedrec is an online comprehensive legislation resource for Environment, Safety, Planning and Energy legislation. Established in 1994, and regarded as one of the most accessible information sources in the market, Cedrec makes legislation simple.
At a glance:
North East-based Cedrec takes environmental, planning and safety legislation from the UK and Europe and makes it easy to understand.
Specialising in both subscriptions and as consultants, they can help you with legal compliance if you have a management system like ISO 14001, ISO 50001, or OHSAS 18001 in place, or you're working towards one.
Cedrec's online system is updated daily as new legislation and policy comes in. As a subscriber, customers can locate and access all the information required using a unique structure, clear menus and custom built search engine.
A one-to-one consultancy service covers key aspects of management systems including legislation compliance reviews, registers of legislation, gap analysis, aspects and impacts and even desk research.
Cedrec Environment: Cedrec Environmental provides Plain English information to stay up-to-date with ever changing environmental law and its implications. Cedrec Environment is beneficial to all organisations but especially those seeking to gain or maintain accreditation to ISO 14001 or similar environmental management systems.
Cedrec Safety: Arranged in an accessible format, Cedrec Safety provides a constant source of reference and assurance for all industries. This includes summaries, amended full text, ACOPs and Guidance for both members and non-members of IOSH.
Cedrec Planning: Offering advice and guidance to individuals, companies and organisations who are seeking planning permission for development projects to navigate the minefield of ever shifting UK planning law.
Cedrec Energy: If energy is one of your main costs and concerns, Cedrec Energy is for you. It provides you with a subject specific focus, and will be a crucial part of your ISO 50001 framework.