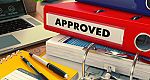 Planning inspector decision goes against local policy
Published: 20 May 2019
In November 2018, a planning application for a coffee shop in Christchurch, Devon, was refused. The applicant wanted to convert a Grade II listed building from use as a shop (which is class A1) into a coffee shop (class A3). However, Christchurch Borough Council rejected the application as it conflicted with local policies.
The planning policy in question was that non-retail uses cannot cumulatively amount to more than 30% of all ground floor units within the designated Primary Shopping Frontage (PSF). The appeal site was within the PSF, and non-retail uses are already over that 30% target. In line with this policy, the planning application was refused as it would exacerbate the situation.
The applicant did not contest that the proposal conflicted with local planning policies. However, it was pointed out that extensive marketing for the vacant Grade II listed property over a long period of time had failed to attract a retailer. The appellant also took into consideration several other available properties, all of which were too small for the proposed use.
Another key point raised in the appeal was that the sale of take-away food and drinks, as well as some retail goods, was expected to make up around 40% of the total trade of the proposed coffee shop. The inspector, S. Edwards, could not ignore the fact that this retail element of the proposed use constitutes a significant aspect of the development. Given the local policy is driven towards retail rather than non-retail use, this factor had to be taken into consideration.
Furthermore, the coffee shop would bring a listed building back into use after a prolonged vacancy. This would help to sustain and enhance the heritage asset, which is a key consideration of paragraph 192(a) of the National Planning Policy Framework.
Taking all of these arguments into consideration, the inspector decided, on balance:
the proposed use would actually help the vitality and viability of the town centre, rather than detract from it;
there is a conflict with a key local policy, but there wasn't enough evidence to show that the coffee shop would have a detrimental effect, so little weight can be given to the conflict in the appeal;
the benefits of bringing the building back into use are attractive, as it is expected to be vacant for the foreseeable future should the planning application be rejected.
As a result of this, the Inspector approved the planning application, imposing conditions on the planning permission, including a condition to restrict the use as a coffee shop only and also restricting the hours of operation to protect the nearby residents.
For more information, see the:
Town and Country Planning (Use Classes) Order SI 1987/764;
Town and Country Planning (Appeals) (Written Representations Procedure) (England) Regulations SI 2009/452.