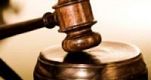 Record fine for Royal Mail's safety incident
Published: 12 Apr 2018
Royal Mail was handed a record fine of £1.6m over an incident from 12 December 2014, where the company's yard marshal was struck by a 7.5 tonne lorry in Hounslow, Middlesex.
The company's employee sustained multiple serious injuries, including broken ribs and a fractured jaw, after he was knocked unconscious by the vehicle.
The court was told that the company had failed to carry out appropriate risk assessments in relation to the work carried out by the marshal, also no adequate training, monitoring, supervision or safety information was provided to their employees regarding workplace transport arrangements.
A spokesperson for Hounslow Council, which brought the prosecution, said: "During the course of the extensive investigations, a number of safety failures were identified at the Royal Mail depot. Royal Mail were served an improvement notice that required improvements to keep staff and visitors safe. These improvements have since been implemented in full."
During the hearing the judge said, that the company's failures had resulted in a high likelihood of harm, calculating the initial fine for breaching the Health and Safety at Work Act 1974 to £2,4m, but it was then reduced by a third because of the company's early guilty plea, resulting in a £1,6m fine.
The fine also reflects the company's previous prosecutions, which they failed to learn from. Those included:
£250,000 for a worker's fall from height in 2006;
£200,000 for a fatal accident involving a member of the public being struck by a lorry near the parcel collection point in 2003;
£90,000 for a fatal accident involving a lorry driver in 2010;
£50,000 where an employee's foot was run over by a reach truck in 2016; and
£40,000 for a chemical burns incident, where an employee used faulty cleaning equipment in 2010.
For more information, see the: