CE mark to be recognised until 31 December 2024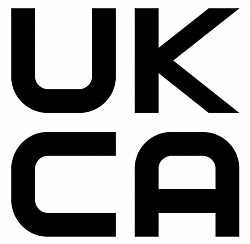 Given the economic constraints many businesses are experiencing heading into winter 2022, and the additional strains on businesses and supply lines caused by the war in Ukraine, the Government has decided to extend the transitional provision for the full introduction of the UKCA mark until 31 December 2024.
Under the original deadline of 31 December 2022, any product placed on the GB market after that date would have to use the UKCA mark and be subject to the UK Conformity Assessment. In addition, to help keep labelling costs down, the Government has indicated it will allow the UKCA mark to be affixed, and importer information to be included, with products from EEA countries on an accompanying document or label until 31 December 2027.
However, under the extended deadline, the Government will recognise the CE mark until 31 December 2024, giving businesses an extra two years to transition to the new post-Brexit rules.
The Product Safety and Metrology (Amendment and Transitional Provisions) Regulations SI 2022/1383 have been published and will amend various key product legislation in order to extend the deadline.
Business Secretary Grant Shapps said, "The government is determined to remove barriers to businesses so they can get on with their top priorities, like providing quality customer service, enabling growth and supporting their staff. This move will give businesses the breathing space and flexibility they need at this crucial time and ensure that our future system for product safety marking is fit for purpose, providing the highest standard for consumers without harming businesses."
Changes in brief
If a product is on the market already, the transitional requirements to use the CE mark are extended for another two years until 2024.
If a product isn't on the market, but the EU conformity assessment process has started, that will be considered to meet UK conformity assessment procedures until any certificates expire OR until 2027 - whichever comes first.
For imports, the time the UKCA mark can be a label attached to the product, or with some accompanying info, rather than physically attached to the product itself is extended until 2027.