News
Updated Nov 25, 2022
Transport company fined after driver killed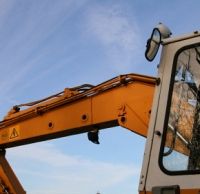 A transport company has been fined £400,000 after one of its drivers was killed after being knocked off his trailer while loading and unloading it.
On 16 November 2020, the driver who worked for Arnold Laver & Company Ltd, was delivering timber to a company near Salisbury. He climbed onto the bed of his trailer to sling the load and attach it to the vehicle-mounted crane. While moving the load using the crane's remote control he was struck by the crane and fell from the vehicle to the ground.
The driver was taken to hospital and subsequently died on 17 December 2020.
An investigation by the Health and Safety Executive (HSE) found that this incident was the result of health and safety failings by the company. The risks associated with this work at height had not been properly assessed and the risk of falls had not been adequately prevented or controlled.
The company has also not provided the driver with sufficient training and instruction on the safe operation of the remote crane controls on the vehicle.
Arnold Laved & Company Ltd pleaded guilty to breaching the Health and Safety at Work etc Act 1974, were fined £400,000 and ordered to pay costs of £19,841.99.
HSE inspector Leo Diez said: "Falls from vehicles can be overlooked by employers when considering risks from work at height. Simple control measures would have prevented this accident".