News
Updated Nov 26, 2020
Waste recycling company fined after employee fatally injured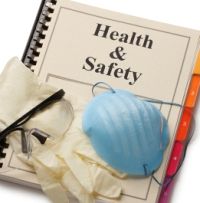 Enva Scotland Limited has been fined following an incident where a 28-year-old employee was fatally injured whilst cleaning a mobile shredder.
Paisley Sheriff Court heard that in March 2018, at their site in Paisley, two employees were trying to remove waste that was trapped between a heavy magnet and a hopper on the shredder machine.
The employee was struck by the magnet, which fell after he manually removed the locking pins that were keeping the magnet in place. He sustained extensive head injuries which were fatal.
An investigation by the Health and Safety Executive (HSE) found that the company failed to provide employees engaged in cleaning and using the shredder with adequate training, information and instruction on the deployment of the magnet fitted to the shredder.
Enva Scotland Limited pleaded guilty to breaching the Health and Safety at Work etc Act 1974 and was fined £264,000.
After the hearing, HSE inspector Russell Berry said: "Employers have a duty to provide safe systems of work for their employees and to provide adequate information, instruction and training on those systems of working. It should have been a relatively simple task to clean the shredding machine using the controls on the machine, as it was designed to be self-cleaning."
The company failing to provide the employee with the adequate information, instruction and training led to him adopting an unsafe method, resulting in "this tragic but entirely preventable incident".