News
Updated Nov 17, 2020
More national parks could be created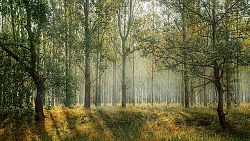 Prime Minister Boris Johnson has announced a desire to create more national parks and areas of outstanding natural beauty (AONB) which will ensure more of England's landscapes are given protection. This comes in the wake of an announcement in September 2020 that by 2030 England should increase the amount of protected land it has by 4%.
This latest announcement is one of many plans to meet the government's overarching 25-year environmental plan and could see an additional 150,000 hectares of land being available to access by communities and also afforded protection for wildlife and biodiversity reasons.
In addition, ten "landscape recovery" projects will be launched across England in the next four years which will aim to restore peatland and woodland, allocate a significant amount of land for wildlife and also create wilder landscapes.
Mr Johnson said, "As we build back greener we're taking new steps to expand and enhance our landscapes - creating and retaining thousands of green jobs in the process which will be crucial to my Ten Point Plan for delivering a green recovery."
He added, "Britain's iconic landscapes are part of the fabric of our national identity – sustaining our communities, driving local economies and inspiring people across the ages. That's why with the natural world under threat, it's more important than ever that we act now to enhance our natural environment and protect our precious wildlife and biodiversity."
Environment Secretary George Eustice also commented on the plan, saying, "By starting the process for designating more of our beautiful and iconic landscapes as national parks and AONBs, and through the new Landscape Recovery projects, we will help expand and protect precious wildlife habitats and, vitally, increase people's access to our treasured landscapes."
Although more detailed plans are expected to be announced in the coming weeks, it is hoped that this announcement will begin a truly green recovery from the current pandemic and put our environment at the heart of our future.