News
Updated Oct 21, 2022
Cleaning company fined after worker fatality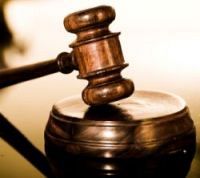 A male employee of a cleaning company died following an accident in January 2018 at Pan Glo (UK) Ltd in Lancashire, which led Preston Magistrates' Court to fine the company £200,000 and to order the payment of costs of £14,597.17.
The worker was standing on the lid of a covered tank at the industrial cleaning site when the lid gave way. He fell into the tank which contained water heated to 76°C. A colleague pulled the man from the tank and then he was taken to the hospital. He suffered from 37% burns due to the accident and died a week later from his injuries.
A subsequent investigation by the Health and Safety Executive (HSE) found that the company had not carried out a risk assessment or developed written systems of work to maintain the tank line. No instructions were available about what should and should not be done when access to the restricted area at the back was necessary, including instructions as to whether it was acceptable to walk across the lids of tanks.
As a result, employees apparently routinely accessed the restricted area in that manner. This placed them at significant risk, and ultimately lead to a fatality on this occasion.
Pan Glo (UK) Ltd pleaded guilty to breaching the Health and Safety at Work etc. Act 1974, and were fined as a consequence.
HSE principal inspector Helen Jones said, "This was a tragic incident, and our thoughts remain with the family involved. The death of this man could easily have been prevented had the company acted to identify and manage the risks involved, and to put a safe system of work in place."