News
Updated Sep 23, 2022
New Bill to scrap retained EU law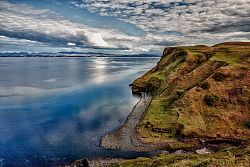 The UK Government have today set out details of the Retained EU Law (Revocation and Reform) Bill which will remove the "special status" given to EU law that was retained after Brexit.
The aim is to enable retained EU law to be replaced with new domestic legislation more easily. Under the Bill, all law derived from the UK's 40-year membership of the European Union must be reviewed and either transferred into UK law or scrapped by the end of 2023.
Other Governments, parties, trade unions and campaign groups are largely unanimous in their deep concern for what could be a "deregulatory free-for-all".
This In Focus will highlight some of the key points of the Bill:
Background
Retained EU Law is a category of domestic law created at the end of the Brexit transition period and consists of EU-derived legislation that was preserved in our domestic legal framework by the European Union (Withdrawal) Act 2018.
According to the Government, it was never intended to sit on the statute book indefinitely.
Since September 2021, there have been a series of reviews into the substance and status of retained EU law, which lead to the Retained EU Dashboard - a catalogue of thousands of pieces of retained law across 300 policy areas and 21 sectors of the economy.
The Retained EU Law (Revocation and Reform) Bill is the result of those reviews.
What is retained EU law
Retained EU law comprises EU Regulations and Decisions which applied directly into UK law. They were adopted into the UK Statute Book exactly as they stood the moment we left the EU on 31 December 2021.
Although EU Directives weren't retained, in light of the Retained EU Dashboard, UK legislation that implemented those Directives is being classed as retained EU law.
This means virtually all environmental legislation could be affected, from waste, water to wildlife, as well health and safety regulation including the "six pack" (workplace welfare and management, manual handling, PPE, PUWER, DSE) and working time.
Sunsetting
The Bill will sunset the majority of retained EU law so that it expires on 31 December 2023.
All direct EU legislation and retained EU law contained in domestic secondary legislation will expire on this date, unless otherwise preserved.
Any retained EU law that remains in force after the sunset date will be "assimilated" in the domestic statute book, by the removal of the special EU law features previously attached to it.
The Bill also includes a provision to extend the sunset clause on "more complex" reforms to 2026.
Assimilated law
Any retained EU law that is preserved after the sunset date of 31 December 2023 will become "assimilated law".
This essentially removes any link back to the EU, and provisions exist in the Bill to rename such assimilated law accordingly.
Measures are also proposed to provide domestic courts with greater discretion to depart from legal precedent set by EU retained case law, and again to rename it.
Downgrading of retained EU Law
The Bill will downgrade the status of retained direct EU legislation, to make sure domestic legislation has priority over any former EU legislation. Various powers will be amended in other legislation, so retained legislation can be amended in the same way as domestic legislation.
Powers are also established to make secondary legislation so that retained EU law can be amended, repealed and replaced more easily.
Next steps
The Bill will be debated in both houses of Parliament over the next few months, and will undoubtedly be amended in light of concerns raised over uncertainty that such widespread reforms might cause for businesses.
Government statement
In a statement, Secretary of State for Business, Energy and Industrial Strategy, Jacob Rees-Mogg, said:
"Retained EU law was never intended to sit on the statute book indefinitely. The time is now right to bring the special status of retained EU law in the UK statute book to an end on 31 December 2023, in order to fully realise the opportunities of Brexit and to support the unique culture of innovation in the UK."
Other comments
The Trades Union Congress (TUC), which represents 48 member unions in England and Wales, described the legislation as "reckless" and could lead to the removing or eroding of workers' rights, including holiday pay, safe limits on working time and parental leave.
"If this Bill becomes law, vital protections could disappear overnight," said Frances O'Grady, general secretary of the TUC. She also called on the Government to clarify "that not a single workplace right will disappear as a result of this Bill".
The Scottish Government have also reacted angrily, warning that the "rushed" 2023 sunset date carries an "unacceptable risk that vital law  simply drops off the UK statute book".
In a letter to Jacob Rees-Mogg, the Scottish Government warn the Bill would enable the Truss administration to dilute workers' rights without full parliamentary scrutiny:
"Holiday pay, safe limits on working hours and parental leave will all become subject to amendment by a UK Government with an open ambition for deregulation".
Finally, conservation groups have warned that the rush to remove EU law risked undermining a host of environmental protections.
Ruth Chambers, a senior fellow at Greener UK, a coalition of 12 conservation groups, said:
"The new Government is hurtling towards a deregulatory free-for-all where vital environmental protections are ripped up and public health is put at risk. Ministers are pressing for the biggest ever law-scrapping exercise to be completed within just 15 months, at the same time as cutting civil service and departmental budgets.
"Not only is this undeliverable in the timeframe, it risks terrible consequences and renders the government's promises to recover nature and rid our rivers of sewage obsolete."