Electrician left with severe burns in explosion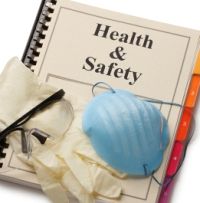 An electrician was left with severe burns to 15% of his body after an explosion at a Liverpool warehouse.
On 22 September 2018 the electrician was repairing an electric fault at B&M Retail Ltd warehouse, in Speke, with a metal spanner. The metal spanner touched a metal strip linked to the power distribution and caused an electrical explosion.
The electrician sustained injuries to his arms, hands, thighs, legs, and face, and was in a coma for two weeks as a result of the incident. His injuries left him unable to work for five months.
The electrician employed by Daker Ltd was attempting to connect a generator to B&M's low voltage supply in order to allow them to operate some of its core site functions whilst high voltage maintenance was being undertaken.
An investigation found there was not sufficient planning between the parties including who was in charge of each site, exchanging necessary documents and proper co-ordination of work, before the work began.
B&M failed to assign a person that was suitably competent to carry out and plan the works to connect temporary generators to their distribution board at the premises. They pleaded guilty to breaching the Health and Safety at Work etc. Act 1974 and were fined £1,000,000, with costs to pay of £4,978.
Daker Ltd, the electrical contractors, methods fell below the required standards and electrical work was not planned properly before commencement. They pleaded guilty to breaching the Health and Safety at Work etc. Act 1974 and were fined £100.
The victim spoke about the incident and said: "I do worry about the future as I know the pain will never go away and might get worse, leaving me unable to work and support my family."
The Health and Safety Executive (HSE) inspector commented at the hearing: "This incident has had life-changing consequences on the victim and his family. It could have been avoided if the companies involved had taken the time to appropriately plan and coordinate tasks to ensure the circuit was dead, eliminating the risk of electrocution to workers. Working with electricity is a high-risk activity and safety must be a priority."