News
Updated Jul 26, 2022
Environment Agency warns of drought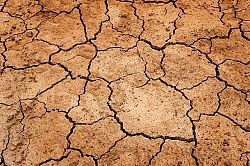 The Environment Agency has warned that if this prolonged dry weather spell continues, parts of England could see drought conditions in August.
England has had a relatively dry spring and an early summer. These conditions mean that many rivers and reservoirs are running down and water quality is suffering. Forecasts show that there is more dry weather on the way and another potential heat wave, which could push parts of England into the second drought stage.
Should this happen, water companies might decide to limit non-essential domestic and commercial water use, such as enforcing a hosepipe ban. Water companies may also have to ask permission to extract extra water.
However, forecasters predict that we could see more rain by mid-August which will help. In the mean time, the lack of rain could see some areas under stricter controls on water.