Carlsberg fined £3m for ammonia gas leak in 2016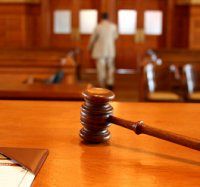 On 28 June 2022, Carlsberg was fined £3 million after a contractor died and another was seriously injured after an ammonia gas leak on their site in Northampton.
An investigation carried out by the Health and Safety Executive (HSE) found that Carlsberg had no proper controls in place to prevent this accident from happening. Birmingham Crown Court heard that the brewery had failed to put appropriate isolation controls to prevent exposure to ammonia.
On 9 November 2016, two contractors from Speedrite NE Ltd, David Chandler and David Beak, were working at the brewery to remove a compressor, while a large, uncontrolled release of ammonia occurred. Mr Chandler was killed as a result of the exposure to the gas and Mr Beak was seriously injured.
It was reported that 20 people needed hospital checks after they presented some symptoms of ammonia exposure and it took several days to contain the leak and ensure the levels of ammonia gas dropped to a safe level within the facility.
The company, under a new name Carlsberg Marston's Brewing Company, pleaded guilty to charges under the Health and Safety at Work Act 1974 and the Management of Health and Safety at Work Regulations SI 1999/3242. The company was fined £3 million and ordered to pay costs of £90,000.
After the hearing, the HSE principal inspector Samantha Wells said: "Industry guidance on safe isolation of plant should have been followed. This would have ensured that a higher level of isolation was in place, for prevention of exposure to this highly toxic and flammable substance.
"Both the client, Carlsberg, and the Principal Contractor should have worked together to ensure that the risk was adequately managed. Not only Carlsberg had a duty here. There was also a very clear duty on the Principal Contractor.
"This underlines the dangers of not following industry guidance when working with toxic and flammable substances – HSE will take action against all who fail to ensure the safety of employees and others who may be exposed to danger.
"Projects involving multiple contractors require effective management arrangements, so it's clear who is responsible for every part of the work and that safety checks are carried out before allowing work to start."