News
Updated Jun 13, 2022
Revised National Planning Policy Framework (NPPF) to be published in July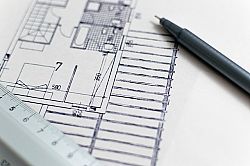 During the second reading of the Levelling up and Regeneration Bill in the House of Commons, Housing Secretary Michael Gove announced that a revised National Planning Policy Framework (NPPF) will be published in July.
His statement came in response to a question by Green MP Caroline Lucas, who asked why the Levelling up and Regeneration Bill did not include a net-zero test. Gove responded that the new NPPF will: "say significantly more about how we can drive improved environmental outcomes." He added that the Bill also features a: "new streamlined approach to ensuring that all development is in accordance with the highest environmental standards".
During the debate on the new Bill, lots of questions were raised about planning, in particular many MPs had concerns relating to national development management policies and the transfer of powers to local authorities and mayors.
Clive Betts, Labour MP for Sheffield South East, and Sir Geoffrey Clifton-Brown, Conservative MP for The Cotswolds, both expressed concerns over national development management policies overriding local planning authorities and local plans drawn up in consultation with local people.
In response to these concerns, Housing Minister Stuart Andrew commented: "One of the key aims of the Bill is to reduce the administrative burden on local councils so that they can concentrate on delivering high-quality, locally led plans... we hope to shift the onus of delivering on national priorities to central government through introducing a set of national development management policies. To those who are concerned that these provisions will somehow override local plans, I would say that that is not the intention. The intention is to produce swifter, slimmer plans to remove the need for generic issues that apply universally, which will help us to reduce time-consuming duplication, and to ensure that local plans are more locally focused and relevant to the local communities."
If you want to know a bit more about the new Levelling up and Regeneration Bill, you can check out our In Focus on it.