News
Updated Jun 22, 2022
Death of RAF sergeant will be investigated by HSE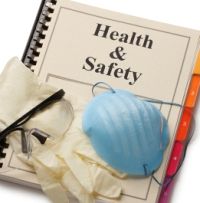 The death of Royal Air Force sergeant, Rachel Fisk, has been given to the Health and Safety Executive (HSE) to investigate from Thames Valley Police, after the police have concluded their investigations into offences of corporate manslaughter and gross negligence.
On 2 September 2021 Sgt Fisk, aged 32, died while taking part in a training exercise that involved parachuting at RAF Weston-on-the-Green in Oxfordshire.
An inquiry conducted by the HSE will consider if there have been any breaches under Health and Safety legislation, including the Health and Safety at Work Act 1974.
HSE inspector Stephen Faulkner said: "It is important HSE completes the investigation into Rachel's death to determine the cause of this incident.
"HSE will draw upon the evidence gathered so far and call upon its own specialist investigators and independent support in what is likely to be a complex investigation.
"During the investigation we will continue to keep in touch with Rachel's family as we send them our deepest sympathies at this difficult time."