News
Updated Jun 22, 2022
Case brought to European Court against energy charter treaty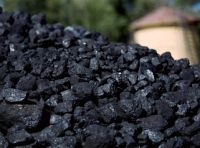 A case is being brought to the European Court against the energy charter treaty (ECT), which compensates oil and gas firms.
The claimants are aged 17-31 and want their governments to exit the treaty, with 12 ECHR member states being sued.
The ECT was originally made in 1994 to protect the interests of western investors pouring money into the oil- and gas-rich nations of the former Soviet Union, and allows fossil fuel companies to sue governments for lost profits. It has been ratified by 50 countries, mainly in Europe, since its signing.
The claimants are bringing the case under article two (right to life) and article eight (right to respect for private and family life) of the European convention on human rights.
This legal action follows others already highlighting the controversy of the ECT, with a letter being sent to several governments to draw their attention to "an important loophole identified in the most recent IPCC
(Intergovernmental Panel of Experts on Climate Change) report on climate change mitigation which will hinder the EU Green Deal and climate neutrality target if you do not act now".
Companies have been actively using the ECT within several countries including Rockhopper Exploration, based in the UK, suing the Italian government after it banned new drilling near coastal areas.
The European Commission has already proposed a phasing out of fossil fuel investor protection by the end of 2040, and will meet to discuss modernising the ECT.
Dr. Laurens Ankersmit commented: "The ECT has long been out of date, both in terms of legality and in terms of climate policy. Withdrawal of the EU from the ECT is the only realistic option at this stage to remedy these problems and member states will have to follow suit."