News
Updated Jun 17, 2021
Textiles manufacturer sentenced after employee burned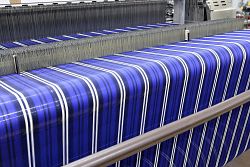 Textiles manufacturer, Guilford Europe Ltd, has been sentenced for health and safety breaches after a worker suffered serious burns.
On 4 June 2019, a maintenance worker was checking a fault on an industrial dye pressure vessel after steam had been seen coming from the main drain vent of the machine.
One valve was slightly open and air lines were removed and replaced in incorrect positions, this caused the valve to instantly open and release 6,000 litres of hot dye liquid and steam. The employee suffered from 20% burns to their body, including to both arms, legs and buttocks.
The Health and Safety Executive (HSE) investigated the incident and found that the company did not have effective procedures in place for fault-finding when employees encountered a problem with machinery. There was a total lack of instructions to employees in order to help them constitute at what stage isolation of the plant would be required. Furthermore, there was nothing in place for a permit system for work being undertaken on or maintenance of pressure systems. They also found the monitoring to review maintenance operations to ensure employees were working safely was wholly insufficient.
Guilford Europe Ltd pleaded guilty to breaching the Health and Safety at Work etc Act 1974, and were fined £100,000 with costs of £3,751.60.
HSE Inspector, Leigh Stanley, commented on the case: "Those in control of work have a responsibility to devise safe methods of working and to provide the necessary information, instruction and training to their workers. If a suitable safe system of work had been in place prior to the incident, the life-changing injuries sustained by the employee could have been prevented."