News
Updated May 23, 2023
Calls for HSE to investigate work-related suicides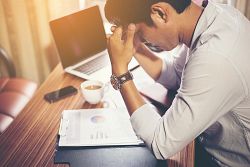 Two academics have called for the Health and Safety Executive (HSE) to investigate every work-related suicide following the death of a headteacher in January.
The headteacher took her own life and her family believes stress associated with an Ofsted inspection contributed to her death.
The school where she worked was waiting for a report to be published, downgrading it from outstanding to inadequate, when she died.
Professor Martin McKee, from the London School of Hygiene and Tropical Medicine, and University of Leeds professor, Sarah Waters, have called for all work-related suicides to be investigated in their article in the British Medical Journal.
The article states that even though the link between adverse working conditions and suicide is well established, regulations requiring reporting of work-related deaths to the HSE excludes suicide.
"The health community has a duty to demand action to tackle the burden of mental ill health".
They argue that three bodies need to act now:
Ofsted should publicly accept it has a duty of care to teachers and its inspectors;
HSE should follow the system in France, where all work-related suicides are investigated;
parliament should conduct an urgent enquiry into the impact of Ofsted on the welfare of teaching staff.
Simon Kidwell, vice-president of the National Association of Head Teachers, said the current framework is "not fit for purpose and it's not working".
For more information on this subject, see: