News
Updated May 11, 2023
Deadline to scrap Retained EU legislation ditched by UK Government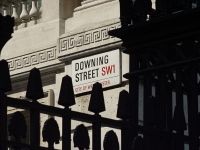 The UK Government has scrapped the controversial plans to automatically expire all EU-derived legislation at the end of this year, dubbed a "post-Brexit bonfire".
Since Brexit, the UK had incorporated thousands of EU-derived legislation into UK law to minimise the disruption to businesses, with an ongoing audit carried out by civil servants identifying 4,800 pieces so far.
Penned by the Conservative Brexiteers and introduced during the very short premiership of Liz Truss, the Retained EU Law (Revocation and Reform) Bill 2022 has been the subject of great controversy and opposition from across the political spectrum, as well as industry, green campaigners and lawyers, saying that the Bill could lead to important legislation falling away by default.
They also questioned whether the deadline was realistic, given the huge workload in reviewing the legislation.
Watering down of the Bill
The Business Secretary, Kemi Badenoch said that the 2023 sunset clause would be replaced by a list of 600 pieces of legislation that the Government wants to replace by the end of the year. This change would be made by amending the Bill when it returns to Parliament next week.
In her written statement to Parliament yesterday, she said it is "about more than a race to a deadline" and instead of looking for laws that need to be saved, the Government will keep existing laws and look for those it can remove without causing problems. She added that the deadline had created a "legal uncertainty" for businesses and that the Government had already got rid of, changed or replaced around 1,000 EU-era laws and she is committed to "lightening the regulatory burden on businesses".
Badenoch told Parliament:
"Over the past year, Whitehall departments have been working hard to identify retained EU law to preserve, reform or revoke.
"However, with the growing volume of REUL being identified, and the risks of legal uncertainty posed by sunsetting instruments made under EU law, it has become clear that the programme was becoming more about reducing legal risk by preserving EU laws than prioritising meaningful reform.
"That is why today I am proposing a new approach: one that will ensure ministers and officials can focus more on reforming REUL, and doing that faster."
"Humiliating u-turn"
Labour called the move a "humiliating u-turn," accusing ministers of trying to "rescue this sinking ship of a Bill". Jenny Chapman, Labour's shadow Cabinet Office minister, commented: "After wasting months of Parliamentary time, the Tories have conceded that this universally unpopular bill will damage the economy".
Jacob Rees-Mogg, who was one of the main creators of this Bill said that this move was an "admission of administrative failure" and showed an "inability of Whitehall to do the necessary work and an incapability of ministers to push this through their own departments".
Still, even with those changes, the Government is expected to run into opposition over the Bill, as it could give powers for ministers to amend or replace EU laws using secondary legislation, which is a faster process that faces less scrutiny from Parliament, which could deny Parliament of a meaningful say over what is changed.
For more information, see:
the running list of amendments to the Bill, which includes a new

Schedule which lists Subordinate legislation (UK SIs etc) and Retained Direct EU legislation (EU Regulations/Decisions etc) which will be revoked on the 2023 sunset date.