News
Updated May 25, 2022
Multiple companies fined for breach of climate change schemes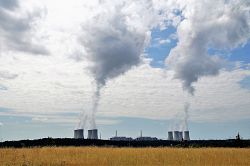 The Environment Agency (EA) have issued civil penalties to over 30 companies for breaches of climate change schemes during the 2020-21 financial year. These schemes are in place to help the UK reach its net zero emissions target by 2050.
Those participants or operators who have not complied with their legal requirements under the regimes will receive a type of fine known as a civil penalty. As the regulator for these climate change regimes, it is the responsibility of the Environment Agency to enforce the requirements of the schemes.
A total of £27 million in fines was collected by the EA from 33 companies who were in breach of one of the following climate change regimes:
European Union Emissions Trading Scheme (EU ETS);
CRC Energy Efficiency Scheme (CRC);
Energy Savings Opportunity Scheme (ESOS);
Fluorinated Greenhouse Gas regime (F-Gas); and
Climate Change Agreements (CCA).
Deputy Director for Climate Change at the Environment Agency, Liz Parkes, commented: "These schemes are an important part of the nation's efforts to reduce emissions and hit net zero by 2050. The fines published today should serve as an important reminder for all organisations to ensure that they are compliant with these schemes and are playing their part in tackling climate change."