News
Updated May 27, 2021
Food manufacturer fined after worker loses thumb and fingers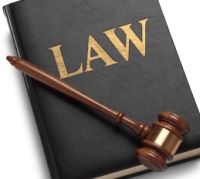 Young's Seafood Limited has been fined after a worker lost their thumb and fingers when they were trapped in a mixing machine.
The worker was making the fish cake mix in the company's Humberstone Road factory in Grimsby and went to clear the mix from the machine at the end of a mix. He lifted an interlocked guard that should have stopped the machine from running, and put his hand in without realising the machine was still running. The machine caught hold of his hand and pulled him in to his elbow. Two of his fingers and his thumb were lost, and the doctors were unable to reattach them. He is still unable to return to work.
After an investigation by the Health and Safety Executive (HSE) it was found that the machine had not stopped when the safety guard was lifted and also failed to stop after an emergency stop was pressed. The HSE found that the company had failed to ensure that the machine was effectively maintained and that these failings had been made worse by poor communication between the shop floor and maintenance and an inadequate fault reporting system.
Young's Seafood Limited was fined £787,500 and ordered to pay £33,443.68 in costs after pleading guilty to breaching the Health and Safety at Work etc Act 1974.
HSE inspector Carol Downes commented: "The life changing injuries sustained by the employee could have been prevented and the risk should have been identified. Being pro-active with preventative maintenance and good communication of faults can reduce the chance of harm."