Waste company sentenced for corporate manslaughter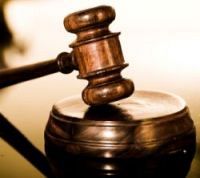 A waste and recycling company from Poole, FDS Waste Services, has been convicted of corporate manslaughter and its director received a suspended prison sentence following the death of an employee who was struck by a reversing vehicle.
On 13 December 2018, Yamal Ameggaron Mohamed was sorting recycling materials in the yard to ensure all materials are of the correct size to fit into the recycling machinery. At the same time, heavy vehicles were operating in the yard, pushing waste into the shed for sorting. While Mr Mohamed was working in the yard, he was struck by a reversing shovel loader, sustaining fatal injuries at the scene.
On a second occasion, in June 2020, another accident took place at the site where a worker was injured and suffered broken ribs after being trapped in a large mechanical conveyor while investigating a blockage.
During the investigation carried out by the Health and Safety Executive (HSE) and Dorset Police, it was found that the company had failed to put sufficient working practices in place to safeguard its employees, including adequate separation of vehicle and pedestrian traffic, lack of adequate training for employees when working in the yard and with the recycling machinery.
Additionally, the HSE investigation found that FDS Waste Services failed to ensure that the employees were provided with padlocks to lock the machinery power source in the "off" position, and did not offer adequate training in relation to maintenance and clearing of the blockages, which required access behind the machinery guards.
Following the engagement of the police and the HSE inspectors with the Crown Prosecution Service (CPS), who deal with manslaughter convictions, the matter was brought before the Winchester Crown Court. After a four-week trial, on 22 February 2023, the company was found guilty of corporate manslaughter as well as failing to discharge their duty under the Health and Safety at Work etc Act 1974. The company was fined £640,000 and ordered to pay the costs of £60,000.
The director of the company was found guilty of an offence of failing to discharge his duty under the Health and Safety at Work etc Act 1974 and sentenced to six months in prison, suspended for 12 months.
After the conviction, head of Special Crime at the CPS, Rosemary Ainslie, said:
"Our thoughts remain with the family and friends of Mr Mohamed following this avoidable tragedy.
Companies have a duty of care to their employees and FDS Waste Services fell well short of the standards expected. A man lost his life because safe working practices were not implemented, and risks were not assessed or managed properly.
Companies and directors need to understand their duties to take health and safety seriously, and it is only right that those responsible for tragic deaths such as this are held to account."
The HSE inspector, Berenice Ray said:
"Both of these incidents, including the tragic death of Mr Mohamed, could have been avoided had well-established measures been taken to ensure workers' health and safety.
Those in control of work must ensure that their workplace is organised in such a way that pedestrians and vehicles can circulate in a safe manner.
They must also ensure that the power source of relevant machinery is isolated and physically 'locked off' whenever the guards are removed or access within the machinery is necessary.
Those in control of work have a duty to assess the risks; devise safe methods of working and provide the necessary information, instruction and training to their workforce.
They must also adequately supervise work activities to check the effectiveness of the training provided and ensure safe systems of work are followed.
There is clear, freely available guidance on how to manage these risks available on HSE's website."