News
Updated Jan 18, 2022
Third UK Climate Change Risk Assessment published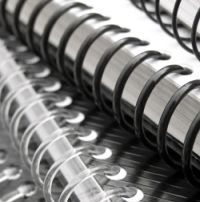 The government has published the third assessment of risks of climate change on the UK. The assessment is required to be published every five years under the Climate Change Act 2008 and it identifies the risks that climate change poses to the UK.
The assessment takes into consideration 61 climate risks and opportunities, but singles out eight of the risks as areas in which action must be taken in the next two years. Should the temperature rise by 2°C, the economic damage from those eight risks could be over £1billion a year by 2050, with the cost of climate change rising to at least 1% of GDP by 2045. The report states that there is "strong evidence that even under low warming scenarios the UK will be subject to a range of significant and costly impacts unless significant further action is taken now."
The eight risks are defined as risks to:
the viability and diversity of terrestrial and freshwater habitats and species;
soil health from increased flooding and drought;
natural carbon stores and sequestration from multiple hazards;
crops, livestock and commercial trees;
supply of food, goods and vital services due to climate-related collapse of supply chains and distribution networks;
people and the economy from climate-related failure of the power system;
human health, wellbeing and productivity from increased exposure to heat in homes and buildings;
the UK from climate change impacts overseas.
Climate Adaptation Minister Jo Churchill said "The scale and severity of the challenge posed by climate change means we cannot tackle it overnight, and although we've made good progress in recent years there is clearly much more that we need to do. By recognising the further progress that needs to be made, we're committing to significantly increasing our efforts and setting a path towards the third National Adaptation Programme which will set ambitious and robust policies to make sure we are resilient to climate change into the future."
Baroness Barran, Minister for the School System, also recognised that education has a big part to play in ensuring a more sustainable future and that the government is "providing educational opportunities for young people to learn about the impacts of climate change, including how to adapt and tackle the issues we face."
However, the report highlights that we cannot just rely on plans to achieve net zero, but states "we must also continue to raise ambitions on adaptation to ensure the UK is resilient to the challenges of a warming world". It adds "While we aim to limit warming to 1.5°C, the evidence shows that we must be prepared for warming up to 4°C."
As such, the government is developing a third National Adaptation Programme for England which will set out how we will meet the challenge of adapting to climate change. It is recognised though, that there are barriers to adaptation, and these barriers must be overcome.
For more information, see the: