News
Updated Jan 10, 2022
Resident fined after destroying protected tree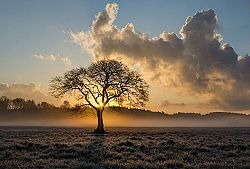 A resident in Poole has been prosecuted by Bournemouth, Christchurch and Poole Council after he was found to have poisoned a protected tree on his land.
Mr Robert Page had submitted two planning applications and a tree works application to remove the 65-feet Monterey Pine tree on his property, both had been refused due to the tree being protected by a preservation order.
After the refusal of these applications, council officers were informed that the tree was in fact dying, and became suspicious. They launched a criminal investigation and noted that the tree was in serious and rapid decline. The council discovered that it was apparent deliberate attempts had been made to destroy the tree - it had been drilled and ringbarked, and there was a strong smell of chemicals present. They subsequently took samples for testing and confirmed chemicals had been used as a method to poison and kill the tree.
Causing or permitting the destruction of a protected tree is a criminal offence. The council commented: "We are committed to protecting our outstanding natural environment and trees play an important role in both terms of the ecological diversity and amenity value of our area."
Salisbury Crown Court heard Mr Page felt the tree stood in the way of a land deal he hoped to conclude on the site. He was found guilty of breaching the tree preservation order and and fined £80,000 plus costs.
For more information, see the:
Town and Country Planning (Tree Preservation) (England) Regulations SI 2012/605.