News
Updated Jan 27, 2021
Environment Bill delayed again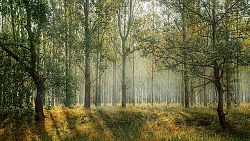 The landmark Environment Bill, which was launched in July 2018, has been postponed following the debate in the House of Commons due to the COVID-19 pandemic, which sparked anger from green groups.
Following some work on the amendments to that Bill on 26 January, due to the lack of Parliamentary time as a result of the pandemic, the Government delayed any further work on the Bill until late spring 2021.
Environmental campaigners are angry that the Government is taking too long to pass the crucial legislation which aims to improve air and water quality, reduce waste and protect wildlife and introduce legally-binding environmental targets while creating new environmental governance post-Brexit.
The provisions contained in that Bill also involve improved waste management, including greater producer responsibility, resource efficiency and exports as well as regulation of chemicals and introduction of a new environmental watchdog.
The chief executive of the RSPB, Beccy Speight, said: "The slow, stop-start nature of the Environment Bill's passage does not help us take the rapid action needed to tackle the nature and climate emergency.
"Our only hope is that this delay is used to improve the Bill. Environmental groups including the RSPB have made a series of measured and sensible improvements, such as legally binding targets to turn the tide on the loss of nature, and these should now be seriously considered.
"These changes would help us get our own house in order at a time when the Prime Minister wants to show international leadership in the run-up to the key global biodiversity and climate summits later this year."
Greenpeace UK's head of politics, Rebecca Newsom, said: "Time and time again the Government tells us that 'urgent action' is needed to restore nature, that it will 'build back greener' and that we can't afford to 'dither and delay'. "This Bill was supposed to leave our environment in a better state for the next generation, but at this rate it'll be the next generation who have to clean up the mess."