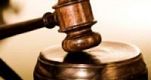 Suspended sentence for hotel owner after fire safety failings
Published: 30 Jun 2020
Owner of the Cornhill Hotel in Blackpool, Alan Diamond, has been given a nine-month suspended sentence after a two-year investigation by Lancashire Fire and Rescue Service (LFRS) found extremely serious safety failings.
In May 2018 the hotel was visited by Fire Safety Officer Stephen Simm who found numerous issues with the hotel, including no window restrictions, cracked tiles and loose fixtures and fittings. Later that year in August, there was a complaint made by a paying guest to the Council's health and safety department, which prompted a second visit by fire safety inspectors from LFRS. This time they discovered the fire alarm system was being switched off whilst paying guests were still in the hotel. There were a range of fire safety issues discovered in the hotel from inadequate fire safety management, fire separation, means for giving warning and means of escape.
The hotel was ordered to close temporarily in order to address concerns about its inadequate fire alarm system. Only those undertaking remedial work were permitted to use the premises however the owner continued to accept paying guests. LFRS found evidence of three separate occasions where the owner had allowed paying guests to stay at the hotel during this time.
A total of ten improvement notices had been handed to the hotel owner following evidence from both LFRS and the police. In January 2019 it was found that the hotel had failed to comply with nine of these notices.
Fire Safety Officer Stephen Simm commented: ''the issues were so serious I felt the property would put anyone staying on the premises at risk of death or serious injury.''
The hotel owner Mr Diamond submitted a letter to the court in January 2019 stating that most of the required remedial work had been undertaken and he had signed over the running of the hotel to another hotel group in the town.
However due to the seriousness of the safety failings LFRS decided to prosecute Mr Diamond for failing to:
make a suitable and sufficient fire risk assessment;
make and give effect to appropriate arrangements for planning, organising, controlling, monitoring and reviewing preventative fire safety measures at the hotel;
provide appropriate firefighting equipment, detectors and alarms suitable for the premises;
ensure that escape routes and exits could be used as quickly and as safely as possible;
provide adequate fire doors throughout the premises;
provide adequate and sufficient' staff fire safety training; and
comply with the prohibition notice.
Mr Diamond pleaded guilty to offences under the Regulatory Reform (Fire Safety) Order SI 2005/1541.
LFRS Fire Protection Group Manager Mark Hutton commented: ''These were extremely serious fire safety failings which, had a fire occurred in the hotel, were highly likely to have led to widespread loss of life, serious injuries and potentially far-reaching damage to the wider community and reputation of Blackpool as a safe place to visit and stay. Our team of dedicated fire safety inspectors, and business safety advisors, work tirelessly to support all businesses that set out to comply with fire safety regulations. Sadly in this case the owner of this business chose not only to ignore that support, but also elected to repetitively breach a prohibition notice and allow his building to be used for guest sleeping accommodation even though he knew there were serious problems with fire doors and the fire alarm.''