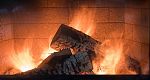 Phase out of coal and wet wood in household burners to tackle air pollution
Published: 01 Jan 1970
In 2018, the Department for Environment, Food and Rural Affairs consulted on the cleaner domestic burning of solid fuels and wood in England. The proposals in that consultation included:
restrictions on the sale of wet wood for domestic burning;
phasing out the sale of traditional house coal; and
applying sulphur standards and smoke emission limits to all manufactured solid fuels.
Burning fuel in domestic wood stoves and coal fires make up the single largest contributor to the UK's national emissions of fine particulate matter (PM 2.5). The tiny particles in smoke can enter the bloodstream and affect the internal organs, causing long term health issues as well as having immediate impacts on some people, such as causing breathing difficulties or asthma attacks.
Ban on coal
The Government proposes a ban (which will apply from 21 February 2021, with a year to use up leftover stocks) for all pre-packaged traditional bituminous house coal (i.e. that is sold through retailers, supermarkets and DIY stores). That ban will also apply to loose sales direct to customers via coal merchants from February 2023, which will give residents extra two years to transition to other types of fuels.
The exemption to this policy will apply to the Forest of Dean freeminers, who will be allowed to sell coal because of the volume involved, the unique nature of this tradition and reliance on local domestic sales.
Ban on wood
The Government proposes that wood sold in single units under 2m3 (loose stacked) must have a moisture content of 20% or less. Wet wood sold over these volumes will be required to come with advice on how to dry it, and retailers will be required to store wood appropriately to keep it dry. This will come into effect on 21 February 2021, with small foresters being given an extra year to come into compliance.
These proposals are designed to apply to net bags of logs sold by retailers for immediate use, and occasional stove users who buy small volumes of wood for convenience are not unwittingly burning wet logs that produce high levels of smoke.
Manufactured solid fuels
For manufactured solid fuels, the Government proposes to introduce a nationwide requirement (which currently applies in Smoke Control Areas only) which requires a certified controlled sulphur content (maximum 2%), and smoke emission limit, which will be effective from 21 February 2021.