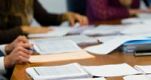 New building safety regulator to be established
Published: 24 Jan 2020
Housing Secretary Robert Jenrick, has announced the creation of a new building safety regulator within the Health and Safety Executive (HSE).
The announcement comes as part of the Governments' attempts to raise building safety and performance standards, including a more stringent regime for higher-risk buildings, following the tragedy of the Grenfell fire in 2017.
Chair of the HSE, Martin Temple, commented that the HSE were 'proud' to have been asked to establish the new regulator. They will work with industry and other regulators to improve safety, and use their experience implementing the new regime. Dame Judith Hackitt who formerly was chair of the HSE will chair a Board to oversee the transition.
Richard Jones, head of policy and regulatory engagement at IOSH, said: "While it's positive to hear the new Government declare it won't tolerate the slow pace of improvement to building safety in the UK, which IOSH and others have raised concern over, we now need to see visible and tangible action, with these announcements just the start of an extensive and active delivery-programme. Working with the HSE will be reassuring for many, given it's a world-class regulator that secures near universal praise nationally. It has successful experience of co-regulation, as well as of operating permissioning and safety-case regimes and enforcing the Construction (Design and Management) Regulations, so should be ideally placed for such a role."