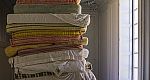 Appeal on waste operation dismissed
Published: 13 Jun 2018
The case of Mark Stone, Salhouse Norwich Ltd v Environment Agency, an appeal to the Queen's Bench Division, has been dismissed.
Salhouse Norwich Ltd owned a site on which another person operated a waste business recycling mattresses, under a lease. The Environment Agency issued an enforcement notice to the person, and he ceased trading, but approximately 471 tonnes of waste material remained on the site. The Environment Agency's case was that Salhouse Norwich Ltd had knowingly permitted a "waste operation" to continue at the site in the form of storage pending removal or disposal.
Salhouse Norwich Ltd argued that the waste recycling business had not belonged to them, and that events after the recycling businesses' departure should be viewed as a clean-up operation. They also claimed that if there had been a "waste operation", they had not permitted it.
The Court ruled Salhouse Norwich Ltd knowingly permitted the operation of a regulated facility, namely a waste operation for waste storage, without an environmental permit, breaching the Environmental Permitting (England and Wales) Regulations SI 2010/675, which were in force at the time of the breach. The Director of Salhouse Norwich Ltd was also convicted on the basis the company had acted under his direction.
Nicol J, when considering the appeal felt that there had been a clear continuing "waste operation" and looked to the Preamble of Directive 2008/98/EC on waste, which was intended to implement the precautionary principle and the principle of preventative action. Disposal and recovery operations under Annex 1 and Annex 2 to Directive 2008/98/EC also showed that storage pending disposal or recovery was a "waste operation".
It was also held that the Environmental Permitting (England and Wales) Regulations SI 2010/675 did not require Salhouse Norwich Ltd to have taken positive action to convict them, knowingly permitting a contravention to those Regulations was enough.
The appeal was dismissed.
For more information, see the: