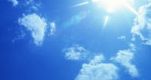 Chelsea have the blues over light
Published: 12 Jan 2018
A year ago, Chelsea Football Club was granted planning permission for a new stadium, which will become, if built, Europe's most expensive stadium. However, the £1bn project could be stalled or even ended due to an argument with a local resident over rights to light.
A family which has lived in a cottage in West London for 50 years will be extremely close to the new stadium, which is to be built on the site of Chelsea's current stadium, Stamford Bridge. However, despite always having lived close to the Club's home ground, the family believes the design of the new ground could permanently block the natural light from reaching their property. So-much-so, the family has taken out an injunction.
According to law, if someone has enjoyed 20 years of uninterrupted light to their property, the right becomes absolute. As such, the family is not opposed to the new stadium, they simply want one of the stands to be redesigned so that it does not cause an issue.
Chelsea have reportedly requested their local council to intervene and use planning law to stop the injunction from ending the development of the new stadium.
The law being disputed in this case is a single section of the Housing and Planning Act 2016. That section essentially states that building and maintenance work can go ahead even if it involves interfering with a relevant right or interest. However, the development must meet certain criteria, including the fact that permission has to have been granted and that the local authority could compulsorily purchase land for the purpose of the building work.
And this is what Chelsea is now exploring - that the land belonging to Chelsea could be purchased compulsorily by the council and leased back to the club in order to bypass the injunction if it would contribute to the economic, environmental or social wellbeing of the area. A report drawn up by the head of planning and regeneration for the council certainly seems to support this idea. However, it is understood that the family in question will seek further legal advice if the council decide to purchase the land.