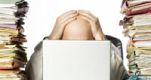 Launch of new risk research institute
Published: 04 Dec 2017
The new Thomas Ashton Institute, due to be formally launched in April 2018, will be a new research institute to improve industry's understanding of workplace risk. Jointly founded by the Health and Safety Executive (HSE) and the University of Manchester, the institute aims to make lessons learned from decades of previous research and incident investigation more accessible to industry with the hope of incident prevention.
The institute intends to draw on previous research carried out by the University of Manchester in relation to cancer, advanced materials, energy and biotechnology, and the HSE's regulatory expertise to influence and improve international safety practice. In particular its work will focus on:
industrial processes and major hazards;
human factors;
health;
the use of data; and
the cumulative probability of multiple factors in workplace risk.
Those partnered with the institute say that the evidence generated there in the future will be available at an international level for occupational safety and health practitioners to use to improve conditions and competence in their own countries. 
The HSE's chief executive Dr Richard Judge said as part of the launch, the partnership would be inviting forward-thinking contributors to work with the HSE and the University of Manchester on the institute's future programmes to prevent work-related death, injury and ill health.
For more information see the: