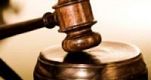 Recycling director handed prison sentence
Published: 04 Dec 2017
A company director has been handed a ten week prison sentence after a worker's arm was amputated, following an investigation by the Health and Safety Executive (HSE).
The employee was cleaning a plastic wash plant at Clark Technologies Wales Ltd., when the injury occurred.
The director, Mr Robert Shepherd, pleaded guilty to breaching the Health and Safety at Work Act etc 1974 and was handed the sentence, suspended for 12 months.
In addition, Mr Shepherd must pay costs of £4000 and a victim surcharge of £115.
HSE inspector Mhairi Duffy said: "Those in control of work have a responsibility to devise safe methods of working and to provide the necessary information, instruction and training to their workers in the safe system of working. If a suitable safe system of work had been in place prior to the incident, the life-changing injuries sustained by the employee could have been prevented."