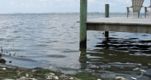 Water pollution incidents on the rise
Published: 12 Jul 2017
The Environment Agency (EA) have reported a rise in the number of water pollution incidents. In 2016 the number of incidents rose by 160 to a total of 1902.
A study conducted by the EA found that despite the majority of UK water companies being close to or in some cases exceeding their targets in relation to improved water quality, the number of pollution incidents increased. This is the first time in the last five years the level of reported incidents has risen. The report also found there was a small increase in the most serious types of sewage spills.
The highest number of sewage spills was recorded by South West Water, with the EA commenting that the water company need to make ''significant improvements to their environmental performance''.
A spokesman commented: ''They have not done enough to reduce pollution incidents and have repeatedly scored badly on this metric compared with other companies. The Environment Agency has introduced special measures to monitor and challenge the company's performance. These measures will remain in place until South West Water better protects the environment.''
South West Water admitted they still have work to do but added that in a number of areas they have achieved their best performance to date. They stated: ''We continue to invest and innovate – for example, through using cutting-edge technology to monitor our sewerage network and purchasing a fleet of fully-equipped rapid response vehicles to enable staff to undertake sewer cleansing, surveying and reporting in one visit. This will help our response times and management of pollution incidents as we seek to drive numbers down.''
The ability of water companies to reduce pollution has a huge impact on the health and state of the country's rivers and beaches. Experts in the area say that good water environmental performance helps to support wildlife, ensures people can enjoy their surroundings and in turn, this brings with it huge economic benefits.
Last year the EA introduced new tougher water quality standards and have said that many water companies have made good progress in meeting the new targets.
Executive director of operations for the EA, Toby Willison, said: ''Water companies work hard to protect the environment. We have set more stringent targets and we are glad to see overall improvements but want to see more effort to avoid pollution incidents. While we welcome the good progress being made we will continue to address any failings and will take enforcement action in the most serious cases.''
The report issued by the EA mentioned that Wessex Water and United Utilities were found to be the top performing water companies.